Lynda & David contacted us with a request for a wildlife pond to enhance their holiday let business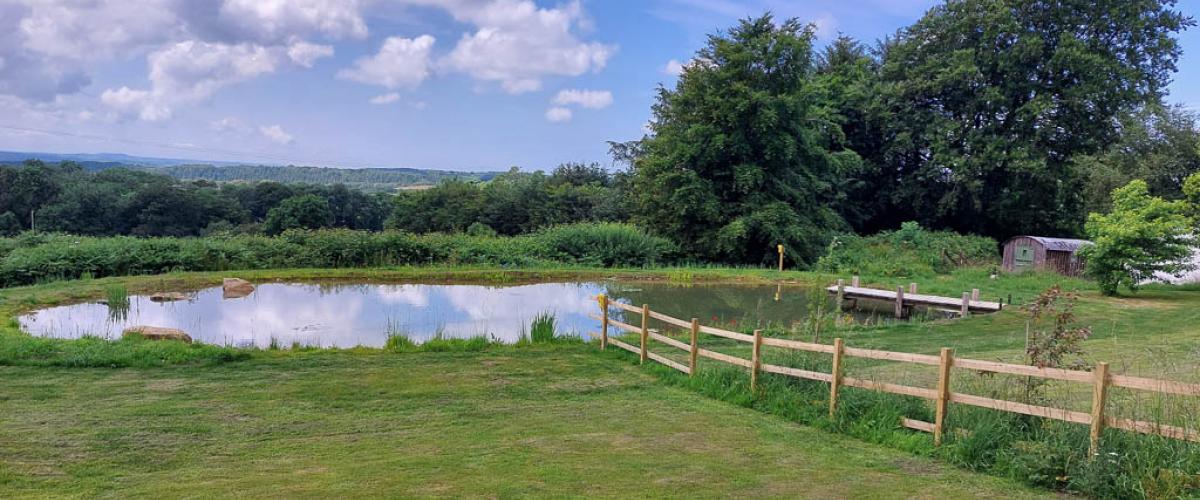 Dartmoor Pond Services designed and built a 25m x 8m pond with Bentomat clay liner in February 2021.
We supplied and installed some granite boulders and an hardwood jetty, now planted, the pond is full of life.
From the shepherd's huts the pond sits in the foreground of beautiful views of Dartmoor stretching to the horizon.