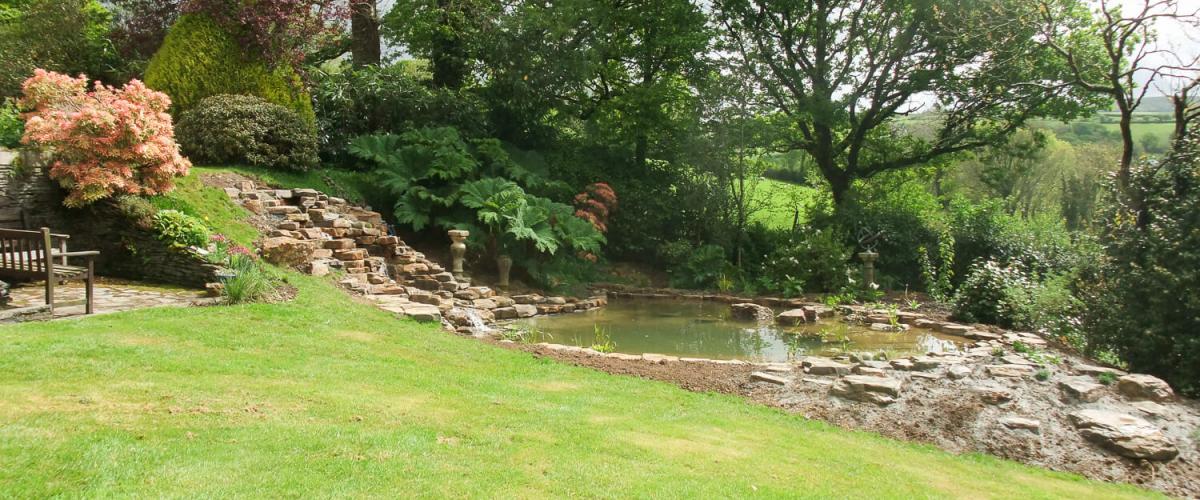 New pond 9m dia designed and constructed in Sampford Spiney.
Pond lined with EPDM and furnished with local Yennadon stone edging. The pond has various planting levels and the over-flow feeds an adjoining ' bog garden'.
The pond designed mainly to attract wildlife but also to house the client's three large koi, transported from their previous address.Pond is serviced by twin Bioforce filters and pumps. One pump powers the stream, the other circulates directly back into the pond
Pond fed by 3 metre high waterfall / stream, again constructed with local stone over liner. Water pumped from pond via pressurised filter unit to head of stream to give appearance of spring from bank above pond.